Just a year ago we were entering some of our darkest days as a nation and a world. The epidemic officially became a pandemic, and we were on our way to shutting down the economy to abate the potential greater loss of life from a virus. Today, we see light and hope at the end of the tunnel as we collectively work to rise again and claim control of our environment while working to reestablish a foothold on what we have lost and hope to regain.
According to data collected by BAREIS MLS, a current overview of Sonoma County indicates an average sold price per-square-foot (psf) of $490 for a single-family home – 13 percent greater than last year at this time - coupled with median property values hovering around $713,000.
Topping our charts this month finds our stunning Sonoma Coast blasting upwards 55 percent to $636psf barely beating out the Russian River region where closed sales rang the register at $497psf – a 54 percent jump. The accelerator was to the floor in Windsor too as prices closed the month at $507psf, a lofty 46 percent above last year. Healdsburg caught a ride on the wild market train as well with its' sales during the month averaging $763psf – up 26 percent from last January – while Petaluma's Eastside sniffed rare air as well with values on closed sales topping out at $522psf, a 25 percent ascension.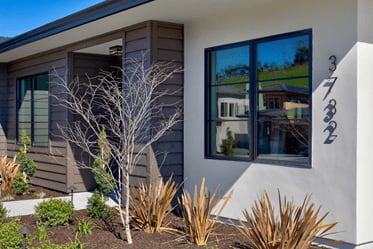 Santa Rosa's prized Southeast area captured a 13 percent rise to close the period at $404psf while the tony town of Sonoma bounced 10 percent to $663psf. Northeast Santa Rosa along with Southwest Santa Rosa both jumped seven percent to end January at $426psf and $362psf, respectively.
Tasting a bit of positivity still with values up three percent, Northwest Santa Rosa homes traded at $384psf while the Cotati and Rohnert Park region managed a two percent improvement to $372psf.
In the cellar this month was Oakmont giving back five percent from a year earlier to close January at $368psf while Sebastopol saw values on the specific collection of properties sold during the period sink 10 percent to $414psf.
As tragic as the prior twelve months were, we have also been blessed with a new future that will be clearly shaped by our most recent experiences and triumphs. We may find ourselves more at home in our communities or the new ones we have sought out, we may find more joy in the abandonment of regular daily commutes and we may just realize how precious each day and loved ones are to us now and forever.