With atmospheric rivers and the distraction of the annual college basketball tournament nearly behind us, can we all just get on with what is next? You know, the Spring selling season. Let's hope we have some property owners left in the mood to sell as we have seen selling interest wane steadily over the last three months when it should be picking up momentum while buyer interest has been running rampant.
With hopes of winter being behind us and the sunnier days of Spring ahead, residents are looking to make definitive decisions this year as to what they want when it comes to serving their requirements for shelter. Will it be a longer runway on the rental path? Will it be the year that gets their new home started? Or, will many be left treading in the waters of indecision?
According to data collected by BAREIS MLS, a current overview of Sonoma County indicates an average sold price per-square-foot (psf) of $419 for a single-family home – off 17 percent from February 2018. Buried within the statistics you will also see a market that has given back nine percent in its median property value to settle at $620,000 – though with several thousand high- net worth homes missing from that equation we will likely find a significant bounce mounting in the future.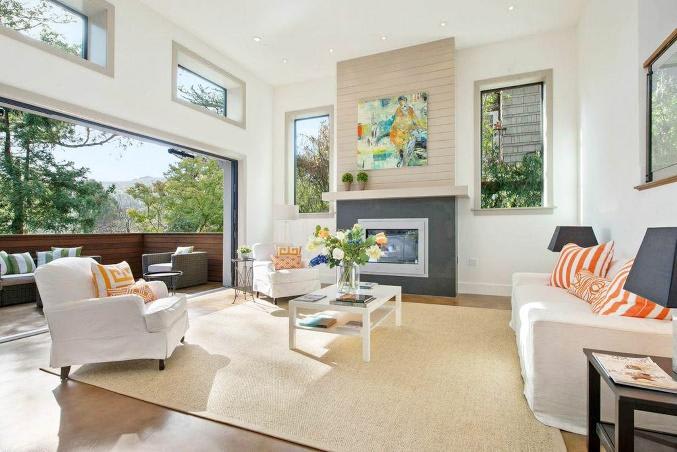 With very few markets in positive territory year over year on this metric, Windsor and the Russian River region topped the charts with gains of six percent from last February as values rose to $400psf and $449psf, respectively, for a single-family home. Eclipsing the broader markets downward draft, our Sonoma Coastline was the only other area on the positive side of the equation, touting a two percent improvement to close the period at $580psf – also this month's priciest locale with Sonoma County. Managing a neutral position, Sebastopol saw values parallel to last year at $513psf.
Mildly giving back four percent, Petaluma's Westside landed at $454psf falling slightly less than the three percent shed in Cotati and Rohnert Park where prices closed at $367psf. Northwest Santa Rosa had six percent clipped from its values to close at $378psf while Cloverdale fell 11 percent to $314psf. Spiraling lower were Southeast Santa Rosa and Oakmont both reporting losses of 13 percent from a year earlier to wrap up February at $437psf and $372psf, respectively.
Southwest Santa Rosa got 15 percent more attractive to buyers with values coming in at $324psf in February while Northeast Santa Rosa coughed up 24 percent as it witnessed a roll back to $402psf. Not escaping the carnage, Petaluma's Eastside slipped 27 percent to $367psf thereby allowing Healdsburg to falter the most as this metric plunged 38 percent to $434psf – thereby succeeding the throne of priciest locality in the county - for at least this month anyway.
If you are ready to make your move, then we are ready to make it a great one…reach out now!